-shop spotlight/thoughts- Little Inklings Designs
Hi my beautiful people/booknerds!
I'm here with another bookish shop spotlight/thoughts. (You can check my previous one
HERE
.) And it is none other than the very first shop from which I made my very first bookmark purchase thanks to my
bookstagram account
.
Without further ado...
I present you...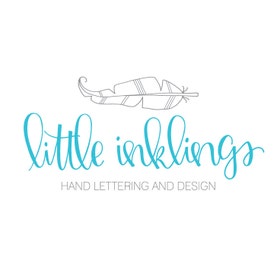 Little Inklings Designs
is run by Megan and she's from the awesome north, meaning Canada.
She does all her designs by HAND T_T either digital or paper and they are absolutely gorgeous!
Ever since that first purchase I've grown and grown my collection of her designs.
She's constantly coming up with new and new content and she's always updating us through her instagram account, she's amazing at customer service, which you know, being international, is one of the first things I notice when making a purchase from a foreign country.
The processing times for the shop are really fast and they usually take around 3 weeks to get from Canada to El Salvador, which is extremely fast if you're like me and are used to waiting over a month for whatever package you are waiting for. I'm pretty sure she ships worldwide.
The bookmarks are sturdy, really high quality with somewhat of a satin finish, and easily fit paperbacks as well as hardbacks, I have yet to try them on mass paperbacks though, but that's only because I like matching my bookmarks with my books and her designs are usually inspired by YA books though not all.
The price range varies, starting at $1.27 (US dollars) going up to $3.39 but if you want to get more than just a couple she has bundles listed on her etsy shop which can save you a couple of bucks.
But that is not all!!!
She also sells prints!
Which takes me to...
More than just bookmarks!
Yeah you read that right. She sells art prints on her etsy shop and they're just as gorgeous as her bookmarks but she has a Society6 shop as well as a Redbubble which means you can get a lot of her designs on mugs, pillows, art prints, throw blankets, phone cases, stickers and so much more! And you know S6 regularly has sales with free shipping included so you can wait for a sale in case you want a throw pillow or a mug.
I'll link you to all her social media at the end so make sure you visit them all!
Concluding,
Megan's shop is a book lover's dream come true, you can find bookmarks with gorgeous colors featuring some of our all-time favorite quotes or our newest ones, from Harry Potter to A Court of Thorns & Roses, you'll sure to find something to your tastes.
Be sure to follow Little Inklings Designs and Megan's updates on the following links;
Website
Etsy
Society6
Redbubble
Instagram
I give this shop
ULTIMATE FAVE