-quick review- The Last Namsara by Kristen Ciccarelli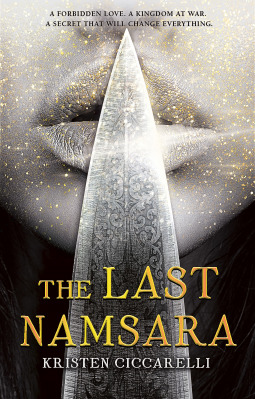 "Asha." He said her name like it was something exquisite and exasperating at the same time.
What an amazing book this was. So magical so different and so fresh.
The Last Namsara was such a quick yet immersing read. I found I couldn't didn't want to take a break from reading it, going as far as taking it with me to an overseas trip (with the obvious help of the kindle app.)
I have to say though, I'm writing this months after I finished it but still the wonder of dragons, even better yet, dragons that collect stories like the girls who likes to provide them are still living on my mind, in my heart.
The term Iskari somehow reminded me of Game Of Thrones if only because she's a girl and is secretly feared by many, being a fan of the TV series this became an instant favorite thing.
So Death gave up and left her alone, thinking time itself would wear her away.
The quick-paced developing of the story with pauses in all the right places, like the fighting scenes or the slow burn young romance was everything that I wanted and more.
I loved coming up with an image of The Old One and all the dragons.
Of Asha and Dax I can only say this, I was left wanting more of them.
He walked backward, out of the smithy, like he was memorizing the sight of her and taking it with him.
Of Torwin, man oh man, good through and through. The raw honesty of his character was greatly appreciated and his interactions with Asha always left me with a smile on my face. I love me some bad guys but soft and tortured with a strong will are just as attractive.
Such a despicable character, Jarek. Now THAT is a character I can get on board on hating 24/7 lol
I need someone to point me in the direction of any fan art inspired in this book ASAP!
Eight years had made her forget: dragons liked to tell stories almost as much as they liked to hear them.

I cried. A lot :(
5/5